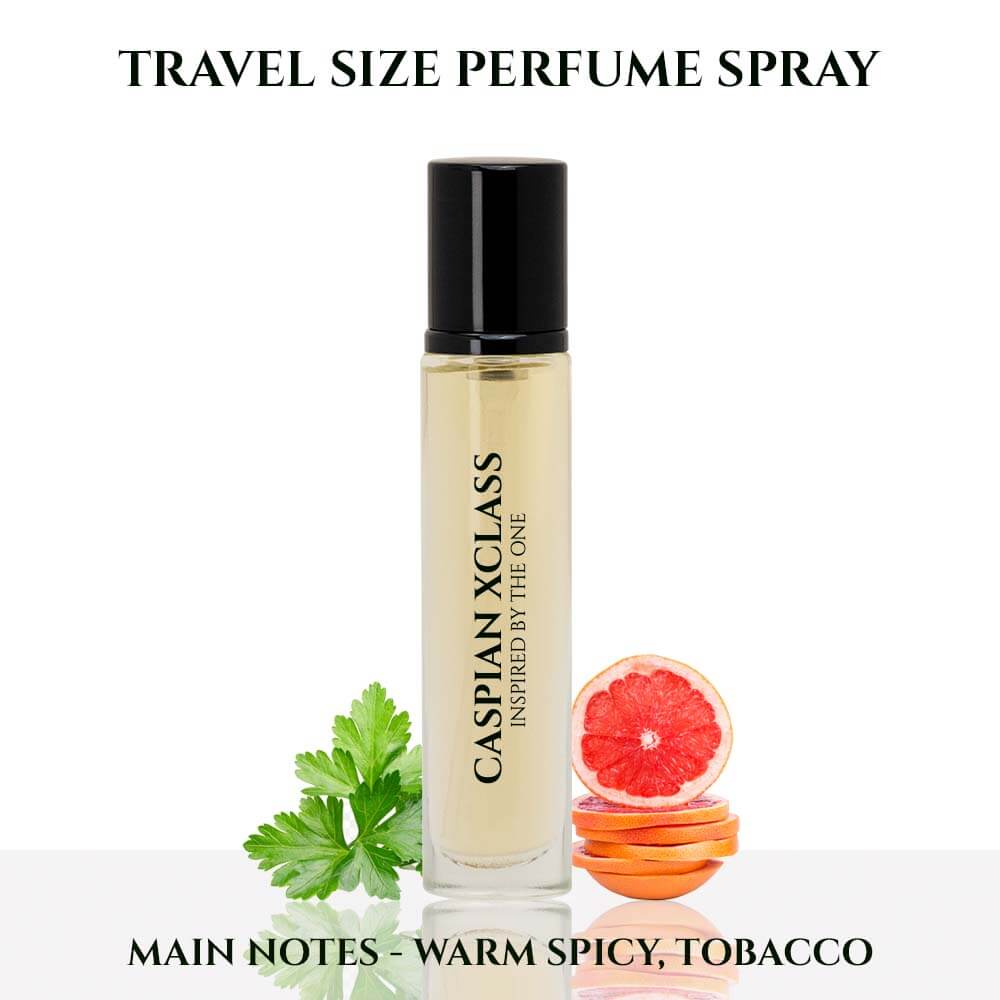 Caspian Xclass | Inspired By Dolce and Gabbana The One
Regular price
Rs.2,240.00
Sale price
Rs.2,020.00
Save 10%
/
Fast delivery all over Pakistan
Scents n Secrets' Caspian XClass, a scent that moves beyond time and captivates your senses, reveals the irresistible appeal of elegance and sophistication. This magnificent scent, inspired by the classic Dolce and Gabbana The One, captures the spirit of ageless grandeur and appeal. Step into an aura of richness and enigma as you go on a sensory adventure that will leave you spellbound. 
We understand your passion for Dolce and Gabbana The One, but we equally understand your need for budgetary constraints. Caspian XClass allows you to experience luxury without ripping your wallet. You are now able to revel in the world of elite scents at budget-friendly prices with a Dolce and Gabbana perfume. Caspian XClass will provide you with the splendor you deserve.
The One perfume by Dolce & Gabbana is a well-known and iconic scent created by the Italian luxury fashion brand. While "The One" initially appeared as a women's fragrance, it has now been created in a men's version as well, making it a flexible perfume ideal for people of both genders.
Caspian XClass is patterned after Dolce Gabbana The One, a scent that revolutionized luxury and passion. Our scent, like the original, radiates French refinement and charm. Every whiff reminds you of the person you want to be: confident, attractive, and unforgettable.
This Eau de Parfum (EDP) is packaged in an immense 50ml bottle, giving a long-lasting scent experience. Warm Spicy, Tobacco, and Amber are its major accords, producing a compelling and mysterious perfume. The warmth of spicy notes, the lusciousness of tobacco, and the captivating appeal of amber combine to create an alluring perfume.
Scents n Secrets' Caspian XClass will take your scent game to the next level. Discover the appeal of perfume at an irresistible Dolce and Gabbana The One price in Pakistan. Allow the spicy and sensual undertones that characterize sophistication to shine through. Caspian XClass is sure to turn attention and create a lasting impression. It's more than just a scent; it's a way of life, a statement, and a dedication to you.
Order right now to experience the Dolce and Gabbana The One magic. Make it, your trademark fragrance, your hidden weapon, your Caspian XClass.
Inspired By: Dolce and Gabbana The One
Genre: French
Eau de Parfum (EDP) - 50ml
Main Accord: Warm Spicy, Tobacco, Amber
Notes
Top Notes: Coriander, Basil, Grapefruit
Middle Notes: Ginger, Orange Blossom, Cardamom
Base Notes: Amber, Tobacco, Cedar
Performance
Unboxing Video
Do you deliver outside Pakistan?
No we don't deliver outside Pakistan as of now!

What are the Delivery charges?
The delivery charges are Rs 200, and on orders above Rs 3,600 delivery is free.

How do I track my order?
You can track your order on Trax and Post-ex track-order with the tracking id you receive in the order shipping confirmation message you receive.

When will my order be delivered?
Delivery Timings:
For Karachi - 2-3 working days.
Outside Karachi - 3-5 working days.