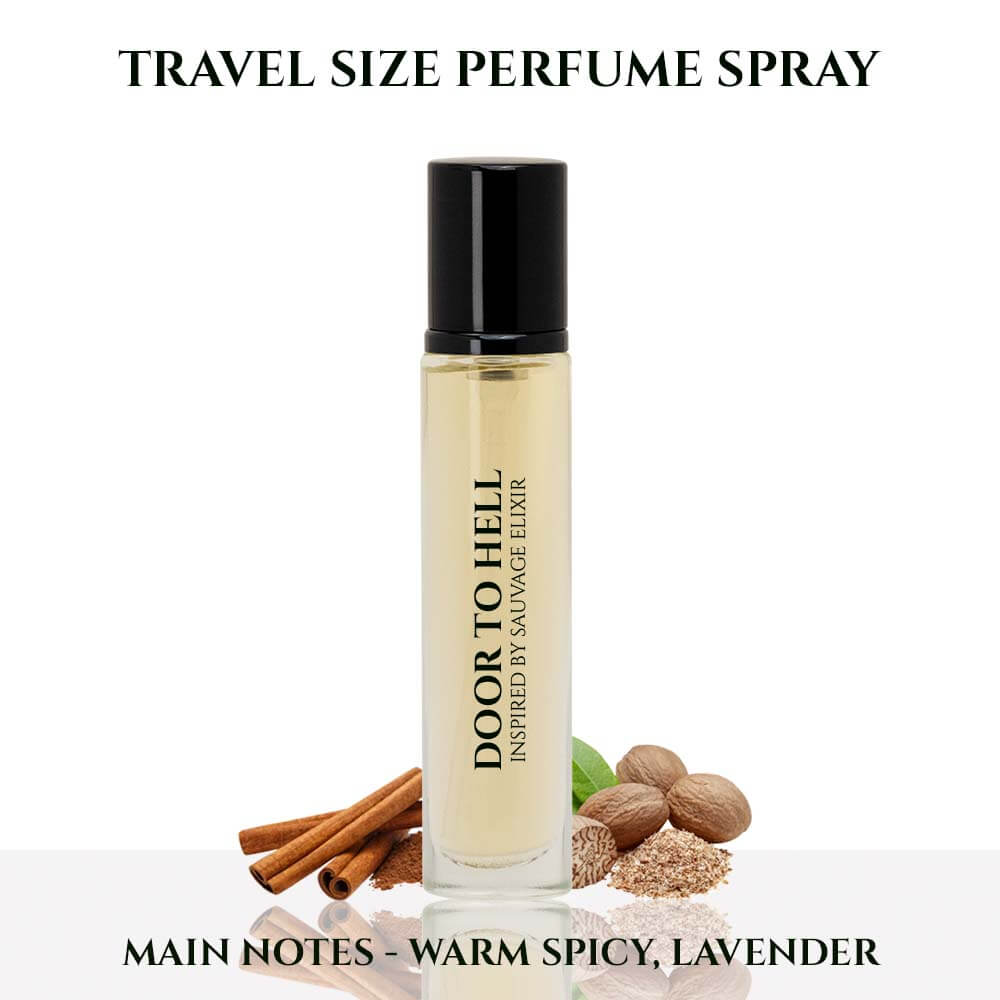 Door To Hell | Inspired By Sauvage Elixir
Regular price
Sale price
Rs.1,790.00
/
Fast delivery all over Pakistan
Step into a world of extraordinary sensuality with Scents n Secrets' Door to Hell | Inspired by Sauvage Elixir. This isn't just another fragrance; it's an enchanting journey into desire and elegance. Crafted for those who like to break the rules, this scent captures the essence of passion and mystery, creating unforgettable moments.
Feel the intensity of our scent Eau de Parfum, packed in a generous 50ml bottle. This size ensures you'll have plenty of this exquisite elixir to accompany you through numerous adventures and special encounters. The bottle's sleek design, featuring Scents n Secrets' trademark, speaks of the luxury held within.
Sauvage Elixir is an exceptional and concentrated creation by Dior. This men's perfume magnifies the essence of Sauvage by blending its iconic freshness with an unexpected and intriguing twist, filled with notes of grapefruit, organic lavender, spices, and sweet, rich woods.
Inspired by the timeless elegance of Dior Sauvage Elixir, we've crafted a fragrance that pays tribute to its legendary status. Door to Hell captures the core of this iconic scent and transforms it into a uniquely enchanting experience. With each spray, you'll be transported to the heart of French sophistication and allure.
This isn't your typical perfume; It is a symphony of warm spices and calming lavender that sets your senses on fire. The initial burst of spicy notes awakens your spirit, while the underlying lavender touch offers a comforting embrace, leaving an irresistible allure in your wake.
Concerned about the price? Worry not. Our scent offers the same level of luxury and allure as but at the most reasonable Sauvage price in Pakistan. We believe that everyone should experience the magic of this perfume, and we've made it accessible without compromising on quality.
Fascination, appeal, and undeniable magnetism - that's what Door to Hell | Inspired by Sauvage Elixir embodies. Elevate your fragrance game and leave a lasting impression wherever you go. Open the door to a world of intense sensuality and passion with Door to Hell. Your journey begins now.
Inspired By: Sauvage-Elexer
Genre: French
Eau de Parfum (EDP) - 50ml
Main Accord: Warm spices, Lavender
Notes
Top Notes: Cinnamon, Nutmeg, Cardamom, Grapefruit

Middle Notes: Lavender
Base Notes: Licorice, Sandalwood, Amber, Patchouli, Haitian Vetiver
Performance
Unboxing Video
Do you deliver outside Pakistan?
No we don't deliver outside Pakistan as of now!

What are the Delivery charges?
The delivery charges are Rs 200, and on orders above Rs 3,600 delivery is free.

How do I track my order?
You can track your order on Trax and Post-ex track-order with the tracking id you receive in the order shipping confirmation message you receive.

When will my order be delivered?
Delivery Timings:
For Karachi - 2-3 working days.
Outside Karachi - 3-5 working days.